Institut de Recerca en Energia de Catalunya
Centre of excellence in applied energy research. IREC is involved in several projects in the field of energy storage aiming at improving battery performance, durability and sustainability. The materials design, battery fabrication and environment testing WPs will involve IREC (carbon support, Li2S cathode and coin cells) and CEA (Si anode and pouch cells) working in close collaboration for advancing the TRL up to 5.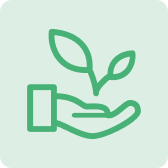 Commissariat à l'ènergie atomique et aux ènergies alternatives
Key player in fundamental and technological research with a focus on technology for energy, information and health. The CEA Grenoble team has extensive experience in the development of Si-based anode materials, with several high impact publications in this field. The CEA Marcoule team has very strong experience in the recycling of battery packs, devices and components. CEA will work on the recycling process taking advantage of the high capacity in chemical analysis and previous experience in battery recycling of CEA Marcoule, whichwill be assisted by all other partners.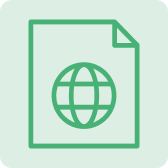 It is an Italian public research university. The Department of Environment, Land and Infrastructure Engineering (DIATI) is the point of reference in Politecnico di Torino for safeguarding, protecting and managing the environment and land, the sustainable use of resources, as well as the optimal and eco-compatible development of infrastructures and transport systems. DIATI will carry out the life cycle and environmental assessment process.
Infrastructure optimization
SME provider of innovations in the energy sector with more than 20 years of practical experience. Cleopa will conduct th.  design process using different methodologies to involve end-users and multiple stakeholders. Additionally, Cleopa will play a relevant role in the communication & dissemination of the project and the business modeling working packages.